Description:
Optosky ATR8300 Raman microscope combines benefits of microscope and Raman spectrometer. It becomes possible to see macro or micro areas of samples on the computer screen with just a single mouse click. When accurate positioning is visualized, the observer can detect Raman signals under various surface conditions, and synchronized Mapping can be displayed intuitively on the screen at one click operation. As a result, it provides great convenience to detect micro or macro areas of samples. Combine unique patented conjugate focusing(true confocal) system with accurate image processing algorithm, and it enables a very small sample areas to be analyzed, as well as it requires minimal operator training and maintenance, yet resulting in uniform result not just spectra.
ATR8300 is equipped with tailor-made objective, and laser spot on the sample becomes very close to diffraction limit, then focal information can be displayed in accurate and intuitive on the screen with 3-megapixel camera. This configuration improves Raman spectral quality for overcoming the limitations of Raman systems where the focal plane for Raman signal collection is slightly above or below the imaging plane.
ATR8300 works very stable with no moving components of optical path switch, hence it avoids loss off optical path while imaging formed, and it gains optimized signal for separating imaging formed from Raman signal collection.
Feature:
Full-automated Raman experiment, auto-focusing, auto-scan

Ultra-high sensitivity, SNR>6000:1

True confocal, accurate Raman mapping

Ultra-high spatial resolution

Unique software controlled to switch optical path

Ultra-high stability

Brand optical element, excellent performance

Fast positioning, quick locate focal position

High quality objective, micro spot

3-mega pixel camera, crisp clear images

Excitation wavelength(Optional): 532、785、830、1064

High performance spectrometer configured

USB2.0 in direct connect with PC
Application
Nano particles and new materials

Science research Institutions

Bioscience

Forensic identification

Material science

Medical immunology analysis

Agriculture and food safety

Waste water analysis

Gemstones and inorganic minerals identification

Environmental science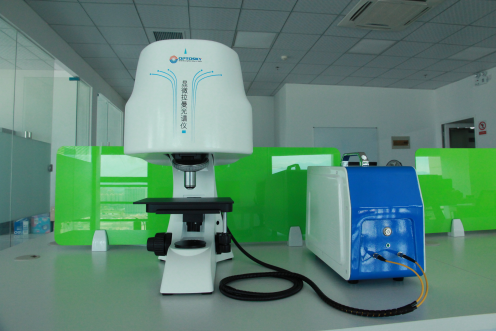 Fig. 1 ATR8300 Structure indication diagram

ATR8300 Raman Microscope Mapping




785 nm (532,830,1064 nm options)

(

customer wavelengths available, down to 50 cm

-1

)

500mW (Max. 100mW for 532nm)

Spectral shift

≤

1

cm

-1

(

10

-40

℃

)

TE cooled, semiconductor laser, 2048*64 pixel, back-thinned, IR enhanced CCD

wavelength range detected

3-megapixel /5-megapixel camera

Conjugate focusing(True confocal)

>550mW

(

software adjustable

)

Electrical controlled X,Y axis 2D platform






Z axis

(

automated focusing

)







2

. Optical performance
2.1

Spectral exhibition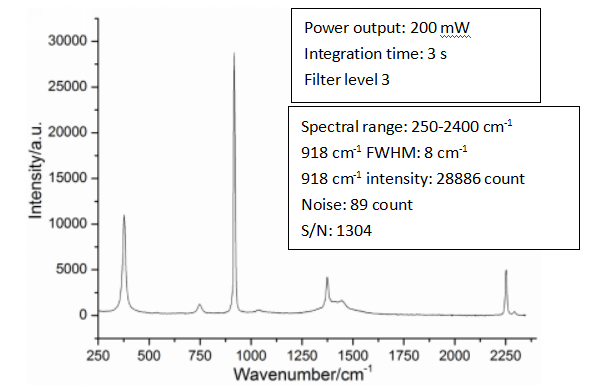 Fig. 2 ATR8300 collect acetonitrile spectra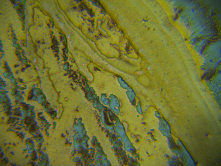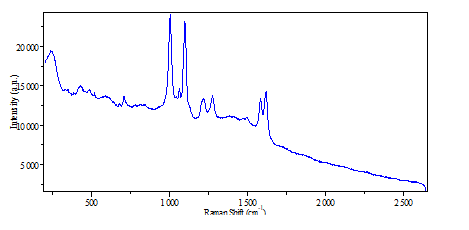 Fig.2 ATR8300 Sers experiment 1(Left picture is sample, and right picture is Sers Raman spectra)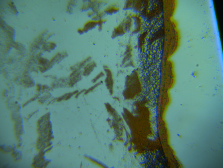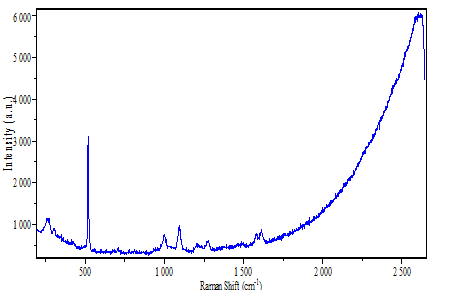 ATR8300 Sers experiment 2(left picture is sample, right picture is Sers Raman spectra)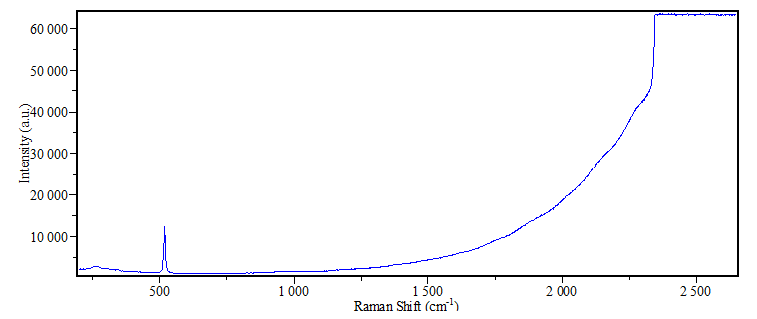 Fig

3

ATR8300

Measure

Si

Raman spectra

(

500mW

,

integration time:

1S

)




Fig

4

ATR8300

measure alcohol

spctra

(

500mW

, integration time:

1S

)

Fig

5

ATR8300

measure

diamond Raman spectra

(

30mW

, integration time:

1S

)

Fig

6

ATR8300

measure boron carbide

(

PN

)

spectra

(

200mW

, integration time:

2S

)




2.2

Raman resolution

2.2.1

Tylenol Raman spectra

Fig

7

Tylenol spectra shows clear

1610/1615 cm

-1

vibration peak

2.2.2

P

etrol Raman spectra

F

ig

8

93

#

petrol Raman spectra,

723/732/742cm

-1

spectral

shift is clearly

recognized

3

R

eliability

Fig3.1, Fig3.2 temperature stability is measured by ATR8300, keep stable above an hour for each temperature node ranging between 5-40℃. Sample measured is acetonitrile, wavenumbers shift≤1cm-1(Fig 3.1), peak top intensity change < 10%(Fig 3.2)




4

O

rder guide




| | | | | |
| --- | --- | --- | --- | --- |
| | | | | |
| | | | | |
| | | | | |
| | | | | |
| | | | | |
| | | | | |
| | | | | |
| Available in custom wavelength | | | | |







D

etails

F

ig

9

brand

ed

high stable microscope platform

;

X

、

Y

、

Z

-axis precision adjustable

;

Adjustable

knob work smooth, weight up to

5.6 Kg

, very stable.

F

ig

10

Raman signal high transmission objective, confocal distance length up to 8nm

F

ig

11

Power button, button on/off as many as

1

,

00

0,000

times,

high strength laser cable, signal cable is very strong, and laser indicator can intuitively display operating status.

Fig

12

Simple interface: Raman microscope: power socket

+USB2.0

connector




6.

Successful customer

s




| | | |
| --- | --- | --- |
| | | |
| | | |
| | | |