ATR8200 combines the advantages of themicroscope and the Raman spectrometer. Unique conjugate focusing system makesaccurate focusing possible.
The ATR8200 is equipped with a special lensdesigned for the Raman system, which makes the laser light spot close to thediffraction limit, and the focus information is displayed accurately anddirectly on the computer through the 5 million cameras. Overcomes the problemof collecting Raman's signal in the ordinary Raman system slightly higher orlower than the actual optimal focal plane, thus improving the spectral quality.
ATR8200 unique software optical path switchingpart perfectly solves the loss of camera imaging time road and realizes theseparation of camera imaging and Raman signal collection, thus obtaining theoptimal strength.
Meanwhile ATR8200 used specifically forhigh-performance Raman micro Raman system optimization, sensitivity,signal-to-noise ratio, stability, etc., are the industry leading level, providestrong guarantee for Raman study.
Feature:
True focus, guaranteed more accurate Ramanimage
Ultra-high spatial resolution
Unique software control switching path
Super high stability
Quickly locate and quickly locate the focusposition
High quality objective lens, spot micronscale
5 million cameras, accurate image
Laser wavelength can be selected from 532,785 and 1064 nm
Equipped with a high performancespectrometer
The usb 2.0/LAN interface is directlyconnected to the computer
Application:
Biological sciences
Forensic analysis
Material science
Medical immunoassay
Agricultural and food safety
Water pollution analysis
Gemstone
Environmental science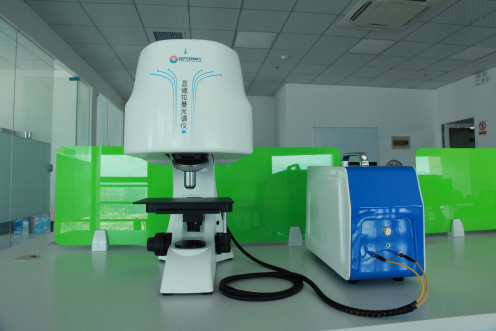 Fig. 1 ATR8200 Structure indication diagram



Spectral shift≤1cm

-1

(10-40

℃

)

5 megapixel industrial camera

3 megapixel or 5 megapixel industrial camera
2
. Optical performance
2.1
Spectral exhibition
Fig. 2 ATR8300 collect acetonitrile spectra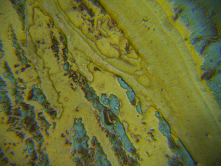 Fig.2 ATR8200 Sers experiment 1(Left picture is sample, and right picture is Sers Raman spectra)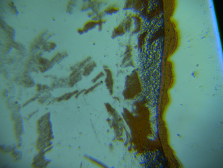 ATR8200 Sers experiment 2(left picture is sample, right picture is Sers Raman spectra)
Fig

3

ATR8200

Measure

Si

Raman spectra

(

500mW

,

integration time: 1S

)




Fig

4

ATR8200

measure alcohol

spctra

(

500mW

, integration time:

1S

)

Fig

5

ATR8200

measure

diamond Raman spectra

(

30mW

, integration time:

1S

)

Fig

6

ATR8300

measure boron carbide

(

PN

)

spectra

(

200mW

, integration time:

2S

)




2.2

Raman resolution

2.2.1

Tylenol Raman spectra

Fig

7

Tylenol spectra shows clear

1610/1615 cm

-1

vibration peak

2.2.2

P

etrol Raman spectra










F

ig

8

93#

petrol Raman spectra,

723/732/742cm

-1

spectral

shift is clearly

recognized

3

R

eliability

Fig3.1, Fig3.2 temperature stability is measured by ATR8300, keep stable above an hour for each temperature node ranging between 5-40℃. Sample measured is acetonitrile, wavenumbers shift≤1cm-1(Fig 3.1), peak top intensity change < 10%(Fig 3.2)













4.

O

rder guide

Model number

Wave length(nm)

Laser power(mW)

ATR8200-473

473

100

ATR8200-532

532

100

ATR8200-785

785

600

ATR8200-785-12

1200

ATR8200-830

830

600

ATR8200-1064

1064

600

Other wavelengths can be customized












Details


F

ig

9

brand

ed

high stable microscope platform

;

X

、

Y

、

Z

-axis precision adjustable

;

Adjustable

knob work smooth, weight up to

5.6 Kg

, very stable.

F

ig

10

Raman signal high transmission objective, confocal distance length up to 8nm

F

ig

11

Power button, button on/off as many as

1

,

00

0,000

times,

high strength laser cable, signal cable is very strong, and laser indicator can intuitively display operating status.

Fig

12

Simple interface: Raman microscope: power socket

+USB2.0

connector




6.

Successful customer

s




| | | |
| --- | --- | --- |
| | | |
| | | |
| | | |







Fig. 1 ATR8200 Structure indication diagram



Spectral shift≤1
cm

-1

(10-40


℃

)

5 megapixel industrial camera

3 megapixel or 5 megapixel industrial camera
2
. Optical performance
2.1
Spectral exhibition
Fig. 2 ATR8200 collect acetonitrile spectra

Fig.2 ATR8200 Sers experiment 1(Left picture is sample, and right picture is Sers Raman spectra)

ATR8200 Sers experiment 2(left picture is sample, right picture is Sers Raman spectra)
Fig

3

ATR8

2

00

Measure

Si

Raman spectra

(

500mW

,

integration time: 1S

)




Fig

4

ATR8

2

00

measure alcohol

spctra

(

500mW

, integration time:

1S

)

Fig

5

ATR8

2

00

measure

diamond Raman spectra

(

30mW

, integration time:

1S

)

Fig

6

ATR8

2

00

measure boron carbide

(

PN

)

spectra

(

200mW

, integration time:

2S

)




2.2

Raman resolution

2.2.1

Tylenol Raman spectra

Fig

7

Tylenol spectra shows clear

1610/1615 cm

-1

vibration peak

2.2.2

P

etrol Raman spectra










F

ig

8

93#

petrol Raman spectra,

723/732/742cm

-1

spectral

shift is clearly

recognized

3

R

eliability

Fig3.1, Fig3.2 temperature stability is measured by ATR8300, keep stable above an hour for each temperature node ranging between 5-40℃. Sample measured is acetonitrile, wavenumbers shift≤1cm-1(Fig 3.1), peak top intensity change < 10%(Fig 3.2)













4

O

rder guide




Model number

Wave length

(

nm

)

Laser power

(

mW

)

ATR8200

-473

473

100

ATR8200-

532

532

100

ATR8200

-785

785

600

ATR8200

-785-12

1200

ATR8200

-830

830

600

ATR8200

-1064

1064

600

Available in custom wavelength







D

etails

F

ig

9

brand

ed

high stable microscope platform

;

X

、

Y

、

Z

-axis precision adjustable

;

Adjustable

knob work smooth, weight up to

5.6 Kg

, very stable.

F

ig

10

Raman signal high transmission objective, confocal distance length up to 8nm

F

ig

11

Power button, button on/off as many as

1

,

00

0,000

times,

high strength laser cable, signal cable is very strong, and laser indicator can intuitively display operating status.

Fig

12

Simple interface: Raman microscope: power socket

+USB2.0

connector




6.

Successful customer

s




| | | |
| --- | --- | --- |
| | | |
| | | |
| | | |